Blog

Paver Block Moulds In Kerala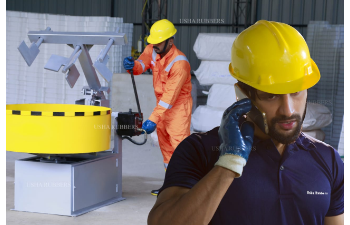 Paver Blocks are the smart new solution to the rising landscaping needs in Kerala. With incessant rains and flooding, it is no wonder that Keralites are on the lookout for a permanent solution to landscaping their properties. Paver Blocks Manufactured using Usha Rubber Moulds are the ideal solution here. Our wide range of 100% Virgin Plastic Moulds, Rubber Moulds with Synthetic Inner Layer and Eco Friendly range of construction chemicals offers a pone stop shop for all your Paver manufacturing needs.
Traditional landscaping methods like concreting and smearing with mud or cow dung have few positives and a lot of negatives. While concreting is the more permanent solution, it makes the land unusable as there is no water seepage. Smearing with mud or cow dung is a process that needs to be repeated at least on a quarterly basis. Enter interlocking paver blocks.
Interlocking paver blocks have the advantage of solid foundation, great compressions strength, high durability and above all else, increased load bearing capacity. The interlocking paver blocks made using Usha Rubber Moulds and Atom Plastic Moulds By Usha all have water seepage inducing channels built in. They ensure efficient water seepage to the ground below without sacrificing structural integrity. Through precise engineering in the moulds By Usha Rubbers, offer the ideal environmentally sound solution to landscaping needs.
Kerala is known for its wide variety in natural resources and business opportunities. Usha Rubbers has emerged as the market leader in Interlocking paver brick mould manufacturing with our unbeaten quality, assured customer service and 100% success rate. Interlocking paver blocks manufactured by Usha Rubbers stand the test of time, giving customer satisfaction and very high returns on investment.
Be a smart customer and contact Usha Rubbers today for your ideal paver block solutions today.
17-08-2019