Blog

Landscaping Ideas: Choosing the best thickness for your Paving project!
22-01-2020
Landscaping projects are full of decisions to be made and good choices made as challenging decisions mean the difference between success and failure. With the market being rich in diverse shapes and sizes of paving products, it is easy for your judgement to be clouded and to be confused. Here, Usha Rubbers Presents to you the best way to make decisions regarding the thickness of your pavers in your project.

Thickness of paving blocks are affected by a wide variety of...
View More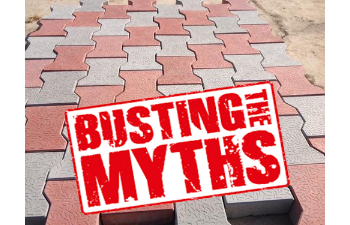 Busting Myths about Concrete Paving Blocks
15-11-2019
Busting myths about paving blocks.
Over the years a lot of negativity has been spread by falsely informed environmentalists about the negative aspects of concrete and associate products. Some claim inaccurately that concrete absorbs more heat than regular "natural building products while others claim that they are bad for the environment. Naturally, some of this blame has fallen on the shoulders of concrete paver blocks as well. We at Usha...
View More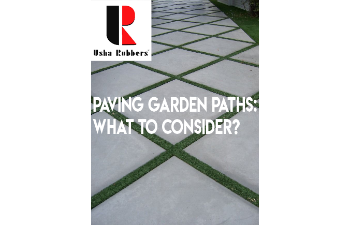 What to Consider when Paving Garden Paths
13-12-2019
What to Consider when Paving Garden Paths
If you're planning to design garden paths or already set them out, then we've created a series of useful tips for correctly arranging them. We suggest these tips to you to avoid making mistakes in preparing the tracks and to save yourself from disappointing results. Follow Usha Rubbers & Plastics for amazing results as follows.
1. Choose the best Color Combination
Keep in mind that the wr...
View More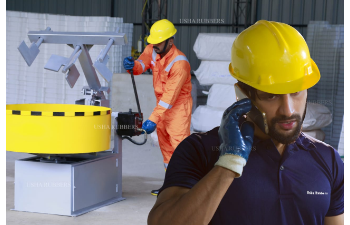 Paver Block Moulds In Kerala
17-08-2019
Paver Blocks are the smart new solution to the rising landscaping needs in Kerala. With incessant rains and flooding, it is no wonder that Keralites are on the lookout for a permanent solution to landscaping their properties. Paver Blocks Manufactured using Usha Rubber Moulds are the ideal solution here. Our wide range of 100% Virgin Plastic Moulds, Rubber Moulds with Synthetic Inner Layer and Eco Friendly range of construction chemicals offers a pone stop shop for all your Paver manufac...
View More
Construction Industry and Auxiliary Construction Industry
14-09-2019
The construction Industry in India is now in a mature state. After what seemed like a bubble situation financially, the legal proceedings from various entities have made sure the good and bad companies have been separated. Now that the weeds have been removed, the plants will continue to grow.
Industry experts and financial analysts have predicted an uptick of growth in construction related industries, which might seem counter intuitive to some. However a close tracking of the ...
View More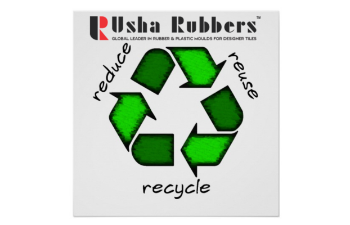 Towards a Greener future.
12-10-2019
The problem with surface level knowledge is that it prompts one to criticise before gaining enough insight. A product that has been at the receiving end of this trend is plastics. It is easy to imagine that all of the world's pollution problems can be fixed by banning the use of plastics. However that is not the case.
While single use plastics are always the most visible sign of pollution, it is important to note that single use plastics do not encompass all plastics. Eve...
View More The truth behind PVC Paver Moulds
08-07-2019
Interlocking paver blocks have seen many sea changes in its existence. The changing nature of the industry ensures that no combination or permutation is left untested in producing great results. Traditionally, interlocking tiles and associated products were made with press mechanisms that neither had the strength or the finesse that was required for the success for products.
Eventually, innovators came up with a new product to produce great looking and strong paving block desig...
View More